SE0220 – eShel collimator module upgrade kit
510,00 € incl. VAT - 425,00 € excl. VAT
To extend the range of the spectral domain achievable to the Hδ line (4101Å).
This upgrade kit for the
eShel spectrograph
replaces the instrument's collimator by a new doublet. This new optical component is optimized to increase the range of the spectral domain achievable, in particular in the blue part of the spectrum.
See this article on the performances
of this upgraded instrument.
With this upgrade, the eShel spectroscop allows observations from 4000A !
The replacement of the collimator module is quite simple : only three screws to remove.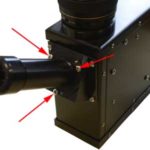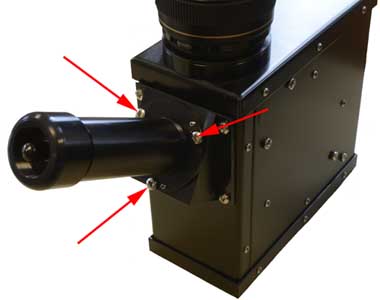 Then you will have to adjust few parameters of data reduction in the AudeLA software. You will find the details in this page.
This upgrade kit is only useful for eShel delivered before June 2018. All eShel delivered since this date include the new collimator.
Only suitable for the eShel spectroscope
Achieveable orders : 30 to 55 (4050A – 7500A).