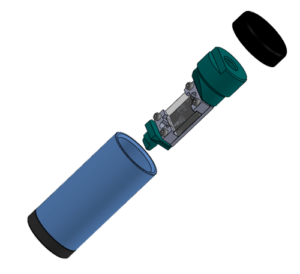 The UVEX can be used with additional gratings of 150 gr/mm, 300 gr/mm, 1200 gr/mm and 1800 gr/mm in addition to the 600 gr/mm grating supplied with the UVEX.
Each grating comes with :

A grating holder (the grating is delivered assembled and set to the grating holder)
A blue anodized aluminium container to safely store your grating.
A plug
A plastic vernier corresponding to your grating.